Together We Can Change the Face of Finance.
We are the only Canadian bank committed to working exclusively with organizations focused on driving positive change. We measure success by more than profits alone and we're looking for clients who share this vision.
The Future is Values-Driven
In the world of social finance, there's a lot of overlapping language – Impact Investing, ESG Investing, Alternative Investing, Socially Responsible Investing. At VCIB, we define our approach as values-driven which holds our partnerships to a higher standard of positive change.
The projected revenue for sustainable organizations by 2030.¹
Part of the Impact Economy.
Born from Vancity's community-first finance model, we're building on 70 years of banking experience to support organizations and enterprises that share a commitment to positively impact the communities where they live and work.
Board of Directors
Tamara Vrooman believes that it is possible for financial institutions to build healthy communities that are environmentally and socially sustainable while being profitable.
Over $5.4 billion of Vancity's assets have been invested in social finance initiatives, including more than $350 million to increase the supply of affordable housing over the last eight years. This triple bottom line (people, planet and prosperity) expertise drives Tamara's decision-making as Board Chair at VCIB and CEO of Vancity.
Under Tamara's direction, Vancity achieved the highest profits in the organization's 70-year history and became the first Canadian financial institution (FI) invited to the Global Alliance for Banking on Values; the first carbon-neutral FI in North America; the largest Canadian private-sector living wage employer, and one of the first to create an alternative product to high-interest payday loans.
Tamara's commitment to helping solve unmet community needs has earned her invitations to a Vatican-hosted economic summit, to speak with the Dalai Lama and to address an event hosted by the United Nations.
Previously, Tamara served as B.C.'s Deputy Minister of Finance and Secretary to the Treasury Board. Outside of her work in building the Canadian social finance market, Tamara lends her voice to issues related to women and families, equality and inclusion.
Jan's expertise in governance, labour relations and community advocacy fuels her passion for her work on the VCIB board.
After a career in journalism that included covering city hall and labour for The Province newspaper, Jan moved to a career in labour relations obtaining her MBA in 2001. She was a vice-president of the BC Federation of Labour; president of a local of the Communications, Energy and Paperworkers Union representing newspaper workers, and the provincial director of the BC New Democratic Party. More recently, she was a staff representative at the BC Government and Service Employees' Union.
She is currently serving her fourth term on Vancity 's board of directors. She began the 2019-2020 year leading the board as its chair—a position she also held from 2014 to 2016.
Jan's community activism includes time as the treasurer for Everywoman's Health Centre in BC; treasurer for DOXA, Vancouver's documentary film festival; and board member of the West Coast Legal Education and Action Fund. She is currently the volunteer coordinator of the Mitlenatch Island Stewardship Team which cares for an Important Bird Area in the Georgia Strait.
A lawyer specializing in human rights, labour, freedom of information and the protection of privacy, Anita Braha has run her own firm for over 20 years. She joined the Vancity Community Investment Bank (VCIB) Board of Directors in 2018.
As a progressive lawyer and educator, Anita sees her role with VCIB as a continuation of over two decades of work on systemic change on social and economic justice issues.
Called to the Ontario bar in 1988 and the B.C. bar in 1990, Anita has practiced law through her own firm for over 20 years, with a special focus on human rights, labour, freedom of information, and protection of privacy areas. She also serves as a director at Stabilization Central Credit Union. As a member of the Institute of Corporate Directors (ICD, and a holder of the ICD.D designation, he is committed to maintaining the highest standards of directorship.
Anita is an active volunteer in the community, having served as the National Co-ordinator for the National Association of Women and the Law, co-chair of the Human Rights Section of the BC CBA. She is a past executive member of the BC Industrial Relations Association.
Born in Lima, Peru, Anita lived in Montreal, Toronto and the US before moving to Vancouver in 1989. Currently, she splits her time between her practice in Vancouver and the home she shares with her partner on Galiano Island.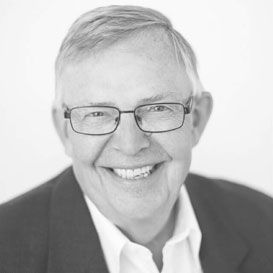 William (Bill) Knight joins the VCIB board with extensive experience in the financial services industry and is a certified director from the Institute of Corporate Directors. He is the former commissioner for the Financial Consumer Agency of Canada and a former member of Parliament.
During his time as the president and CEO of Credit Union Central of Canada (now the Canadian Credit Union Association), Bill undertook a number of strategic initiatives to distinguish Canadian credit unions as a competitive alternative to banks. He has chaired the Credential Financial Inc. group of companies, as well as the World Council of Credit Unions' CEO advisory committee.
Bill also served on the consumers' advisory group to the Irish Central Bank and is an advisor to the World Bank's global program on financial consumer protection. Additionally, he supports the Canadian Cooperative Association's program to assist credit union development worldwide.
Bill is a member of corporate and volunteer boards, including Assuris, the Atkinson Foundation Investment Committee, and the Broadbent Institute.
As a long time advocate for affordable housing, Elain worked as a developer for non-profit and co-operative housing in the public, private and non-profit housing.
Elain brings her years of experience on the Board of Vancity Credit Union to the Vancity Community Investment Bank board where she is Chair of the Audit Committee. She is excited about the potential in a values-based bank to build stronger and healthier communities by building the social finance market in Canada.
In addition to her governance work at VCIB, Elain serves on the board of three non-profit organizations. She has served on various corporate boards and has extensive experience in all aspects of governance.
Hugh O'Reilly is an experienced business leader with strong strategic skills and abilities.  Hugh has proven that he can take decisive action to resolve complex problems in a pragmatic and effective manner.
Hugh is familiar with the demands and obligations of operating an organization in a highly regulated environment.  Hugh is the former President and Chief Executive Officer of OPTrust, a 20 billion dollar pension fund with 280 employees and offices in Canada, the United Kingdom and Australia.
Hugh oversaw all aspects of OPTrust's operations including the investment of its assets and the administration of pension benefits for the 92,000 members and retirees of OPTrust.  Hugh has an in-depth understanding of investments across all asset classes.
Hugh has strong knowledge of human resource best practices and the development of an inclusive workplace culture.  Hugh led an organization wide transformation and has a deep understanding of innovation and best innovation practices for a complex and sophisticated organization.
Hugh is a Senior Fellow with the C.D. Howe Institute and is an Executive in Residence with the Global Risk Institute in Financial Services ("GRI").
Hugh has served on the Boards of the Catholic Childrens' Aid Society, the Regent Park Community Health Centre and the Canadian Coalition for Good Governance ("CCGG").  Hugh was a member of both the Audit and Finance and Governance Committees of the CCGG Board.
Hugh has a B.A. (Great Distinction) from the University Regina and an LLB from the University of Calgary.  Hugh's has been awarded the Industry Leadership Award from Benefits Canada and the Pension Defender Crystal Globe Award.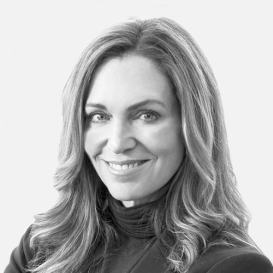 Jay-Ann Gilfoy
CEO & Director
Jay-Ann joined Vancity Community Investment Bank as CEO in early 2017 after nearly four years in senior leadership roles at Vancity credit union, most recently as senior vice-president of digital solutions and business technology.
Vancity Community Investment Bank is a subsidiary of Vancity Credit Union. Its mandate is to bring to the rest of Canada our unique business model that works to ensure money is being put to good use for organizations doing good for their communities. Jay-Ann leads the start-up of this initiative in the Greater Toronto region in Ontario, a natural place for the mandate to come alive given the environmental, social and community change going on there.
While at Vancity, Jay-Ann led the development and implementation of a new core banking system, the first milestone of the credit union's technology road map and a foundational element in the organization's commitment to better serve its members. She also provided strategic oversight to digital literacy, core technology infrastructure, technology solutions, digital products and fin-tech partnerships working on the strategy to connect financial services and impact onto a digital platform.
Originally from Toronto, Jay-Ann brings more than 20 years' experience as a senior executive. She draws on a wealth of transformation and change management expertise from previous roles in Crown, private and municipal organizations including the B.C. Lottery Corporation and Coast Capital Savings.
Mary was a co-founder of ShoreBank Corporation (the first and largest specialized community development bank holding company in the United States) and became its president in the early '80s.
Mary now brings her expertise in raising and deploying equity and deploying the deposits of social investors in neglected markets to her role at VCIB. She managed expansion activities of ShoreBank, including the formation of ShoreCap International in 2003—an equity investor in regulated microfinance and small business banks in Africa, Asia and Eastern Europe which is closing its 3rd round in 2017 to invest in financial services in Africa.
Outside of her role at VCIB, Mary is Chair of Basix and a director of BSFL (a regulated non-bank financial institution subsidiary) in Hyderabad, India. Mary is also a director of Grassroots Business Fund and Rapid Results Institute. Mary is a founder for the Global Alliance for Banking on Values, and acts as director for two ex-ShoreBank affiliates and one former subsidiary.
Joining the Vancity Community Investment Bank board of directors in June 2012 was a natural fit for Rick due to his experience leading Vancity's member-facing lines of business and more recently moving to the SVP Enterprise Risk role.
Rick's leadership strengths include the ability to build member value in tandem with a more holistic approach that supports community well-being, and he started his financial services career in commercial banking where the emphasis on personal relationships was paramount. Rick then went onto a series of progressively senior roles at TD Canada Trust, TD Waterhouse Private Investment Counsel, and Fidelity Investments before joining Vancity in 2007.
Rick has a Bachelor of Commerce degree from the University of Saskatchewan with a double major in finance and marketing. He is a certified financial planner and personal financial planner and has completed his ICD, Director Education Program.  Rick serves on several boards, including Credential Financial Inc. and the Boys and Girls Clubs of South Coast BC.
Upkar brings innovative thinking and extensive business expertise to solve complex social and environmental issues.
He is currently the CEO of Rally Assets (formerly Purpose Capital), an impact investment and advisory firm that mobilizes all forms of capital to accelerate social progress.
Prior to that he founded and led Illumina Partners, a boutique advisory firm that specialized in strategy, operations, M&A and finance.
During his 30+ year career, he has worked with some of Canada's most successful businesses and has been an entrepreneur, owner and advisor in organizations small and large, domestic and international, private and public, for-profit and not-for-profit.
Upkar is an FCPA, FCA, having received the accounting profession's highest mark of distinction in 2017. He obtained his Bachelor's and Master's degrees in accounting and economics from the University of Waterloo where he also teaches.
He serves on the boards of several organizations in areas such as education, health, arts and culture, transportation and citizenship and inclusion.
Beyond the Bottom Line
Our values-driven finance model informs all our actions and measures success by more than profit. By holding ourselves and our clients to these values, we can continue to bank on change.
BANK ON BETTER VALUES
Interested in values-driven banking?
We want to hear from you.