Solar Installer Program
Financing solutions designed for commercial partners
VCIB's Solar Installer Partner Program
Our Solar Installer Partner Program is designed to help your commercial clients access the right financing quickly to enable fast purchasing decisions and ensure project timelines are met. With years of experience in renewable energy, our team has supported the development and installation of thousands of clean energy projects in Canada. Meet our solar team and learn about the program in our intro video, here:
Solar Equipment Loans
We offer fast and flexible solar equipment financing tailored to suit each company and project.
Loan size:
$500K – $10M
For equipment financing. For larger loans, learn about our project financing.
You can borrow:
Up to 90%
Of equipment, installation and engineering costs.
Rates:
4.5% – 7.5%
Based on your business' financials, operating history, and project size.
Loan repayment term:
5 to 10 years
Up to 5-year fixed interest rate, with amortizations of up to 10 years.
Solar Installer Partner Program
Our program enables solar installers to grant their commercial clients direct access to VCIB's solar financing team. If you are a solar installer, this program can help your clients get the financing they need without significant delays to your project timelines.
Partner Program benefits
Accepted installers get access to:
A guarantee of a 4-week turnaround time between the moment the loan application is received to its approval for all your commercial clients
A lower financing limit. As a partner, your client can access financing for smaller projects, with loans sizes starting at $250K
Installers who can qualify
You can qualify for the program if:
You offer solar to commercial clients
You install solar arrays larger than 100kW
You install projects in any Canadian province except Quebec
What we ask in return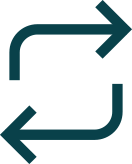 There is no cost to be part of this program. We simply ask our installer partners to:
Refer VCIB as a preferred financing partner to commercial clients seeking solar financing
Add VCIB to your website as a financing partner
We are Vancity Community Investment Bank, but you can call us VCIB. We are a values-based bank on a mission to accelerate the growth of Canada's clean energy industry.
Do you qualify for the Installer partner program? Let's chat.
Meet our Solar Financing team
At VCIB, we have decades of experience working with equipment financing and renewable energy. Our solar energy team will help your clients find the right financing to make sure your installation goes ahead smoothly and on schedule.
Frequently Asked Questions
What is the process & timing to get financing from VCIB?
Steps to funding:
First, your client needs to submit the intake form, sharing high-level details about the solar project.
Within approximately two business days of submitting the form, our solar financing team will review and request additional documents to support your client's application if the solar project meets our criteria. The additional documents needed might include: a site map, quote, feasibility study, and the organization's financial statements.
Once the documents are received, our team will review the documentation and will schedule an introductory call with your client. In the call we'll discuss next steps and any outstanding questions before preparing a Letter of Interest outlining our financing terms.
After the client has reviewed our terms and is ready to proceed, we will prepare a full credit application and, within four weeks*, provide a credit decision and funding timeline based on the project's schedule. We will then issue a Commitment Letter – a formal binding agreement between a lender and a borrower.
Finally, we will prepare all required security documentation and registrations, and will work with you and your client to ensure that funds are sent to the appropriate bank account based on the pre-determined funding schedule.
*If you are part of our Solar Installer Partner Program, our team guarantees a 4-week processing time for all your commercial clients – from the moment the loan application is received to a Commitment Letter being issued.
What documents and information will be needed for the application?
In order to complete an application and ensure a speedy turnaround, clients should have the following documents prepared to be reviewed:
A site map of the property (not required but preferred).
Quote and/or feasibility study from the solar developer or installer.
Year-end financial statements of the business from the past two fiscal years.
This year's YTD financial statements  (if available).
Other documents may be requested after an introductory call with our solar financing team.
What security will be pledged? Will this impact the relationship with my bank?
VCIB will register security on the solar equipment (panels). This may require a mortgagee waiver to be signed by the client's existing bank or lender; it will not disrupt the borrowing relationship. We will also ask for a GSA (General Security Agreement), which may be subordinated to an existing lender.
Once approved, does VCIB send all the funds at once, or can they be staggered over time?
We will work with you and your client to ensure funds are made available for every key milestone of the project. We can create up to four draws of the total amount, and the minimum for each draw is $100,000.
Is there a contractual agreement to be part of the program?
You don't need to sign a contract.
We will simply send over a memorandum of understanding (MOU) over email. The MOU will outline aspects of the partner program, such as: Branding use, communication expectations, parameters for solar projects & clients that we are open to working with. Once you receive it, you just need to reply to that email saying that you understand these terms.
Is there a cost to the program?
No, you don't need to pay any fee to be a part of this program.
Read the "Installers who can qualify" section to learn if you can qualify for the program. If you want to be a part of this program, the only thing we ask in return is that you refer us to your commercial clients seeking solar financing, and that you add VCIB to your website.