The National Aboriginal Capital Corporations Association (NACCA) is a network of over 50 Aboriginal Financial Institutions (AFIs) dedicated to stimulating economic growth for all Indigenous people in Canada. With NACCA's support, the AFI network has to-date made more than 46,000 loans totaling over $2.75 billion to businesses owned by First Nations, Métis, and Inuit people.
Indigenous small businesses already face unique barriers and challenges, and today, these businesses are among those most vulnerable to the impacts of COVID-19. NACCA and the AFI network are providing critical relief as entrepreneurs work to sustain themselves and prepare to rebuild. Now more than ever, Vancity Community Investment Bank (VCIB) is committed to supporting Indigenous organizations and businesses and we're pleased to announce the successful closing of commercial mortgage financing to assist NACCA in its acquisition of a small, heritage office building in Centretown Ottawa. This building will serve as NACCA's new headquarters, replacing the organization's aging leased office space.
The move from renter to real estate owner provides both social and financial benefits. From a financial perspective, the purchase gives NACCA greater control over its costs and the capacity to direct more funds to its critical work. From a social perspective, the asset gives the organization new resources to expand its offerings and programming for the community.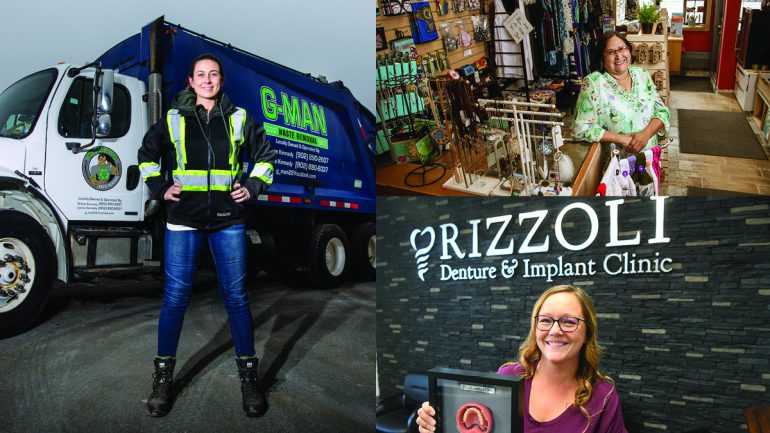 "This investment will strengthen our financial base, ensuring a stable future and strong investment," said NACCA Chief Executive Officer, Shannin Metatawabin. "It provides room to grow as we add new team members and develop new offerings to better serve our network of AFIs and the ever-growing number of Indigenous entrepreneurs."
"Supporting Indigenous financing is one of the pillars of VCIB's values-driven approach," said VCIB's CEO Jay-Ann Gilfoy. "NACCA's role is critical as Indigenous businesses work through the recovery. We're pleased to provide financing that will allow NACCA to support Indigenous entrepreneurs from a place of even greater strength."
Learn more about NACCA and its work to support economic growth for all Indigenous peoples: https://nacca.ca
Learn more about VCIB's work to finance affordable and sustainable communities: https://vancitycommunityinvestmentbank.ca/real-estate-financing
Photo Credits:
1. Leana Kennedy, G-Man Waste Removal.  Recycling and compost collecting – Millbrook First Nation, NS, 2019.
Photographer: Johanna Matthews
AFI: Ulnooweg Development Group
2. Cathy Isaac, Bear Paw Gifts – Whitehorse, YK, 2020.
Photographer: Cathie Archbould
AFI: Dana Naye Ventures
3. Terrena Rizzoli, Rizzoli Denture & Implant Clinic – Stony Plain, AB, 2020.
Photographer: Fred Cattroll
AFI: Apeetogosan (Metis) Development Inc
Disclaimer: The information provided herein is intended for informational purposes only and is not intended to constitute investment, financial, legal, accounting, tax, or other advice and should not be relied upon for such purpose. Always consult a professional regarding your specific needs and circumstances.  Customer results may vary.  The customer endorsements that appear on this page were solicited by VCIB.